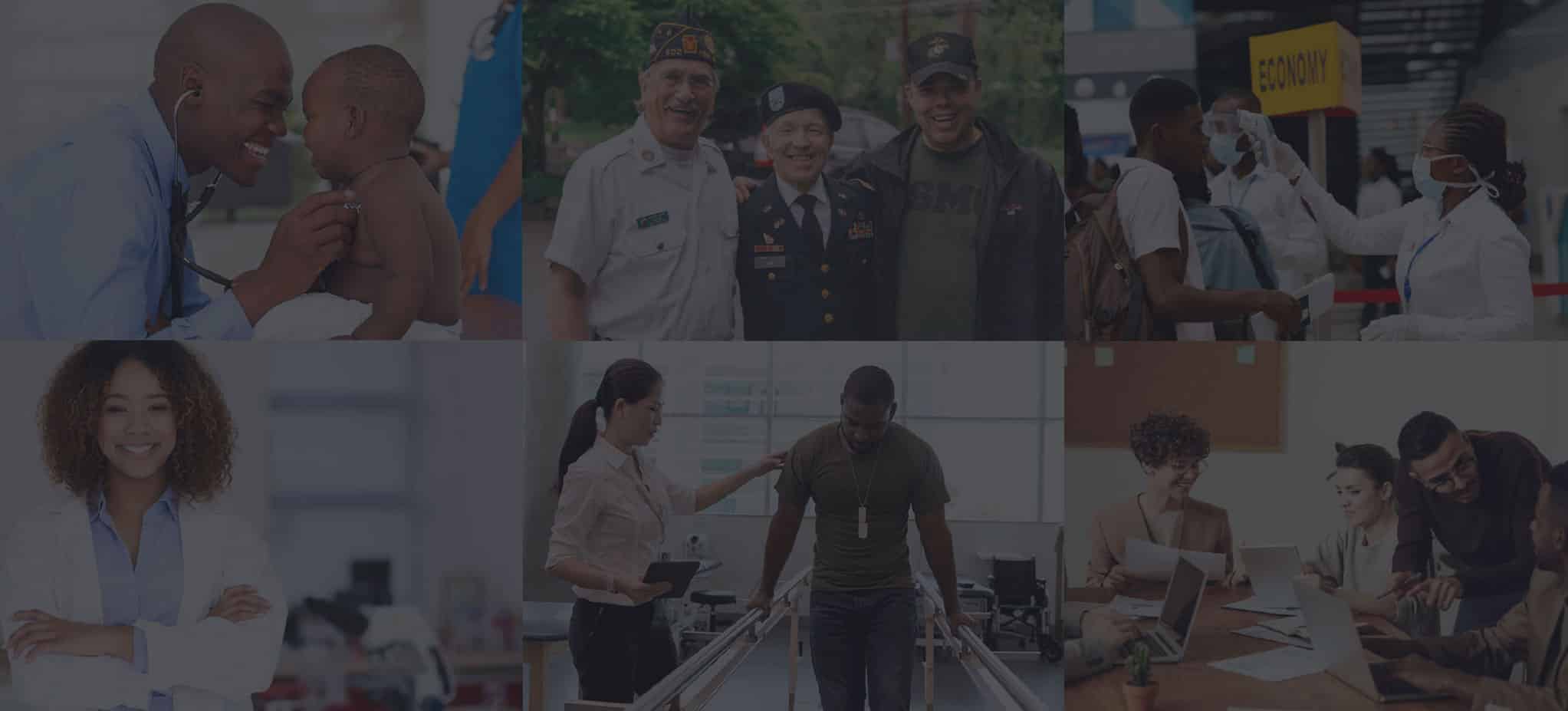 Getting Back to the Workplace Safely and Responsibly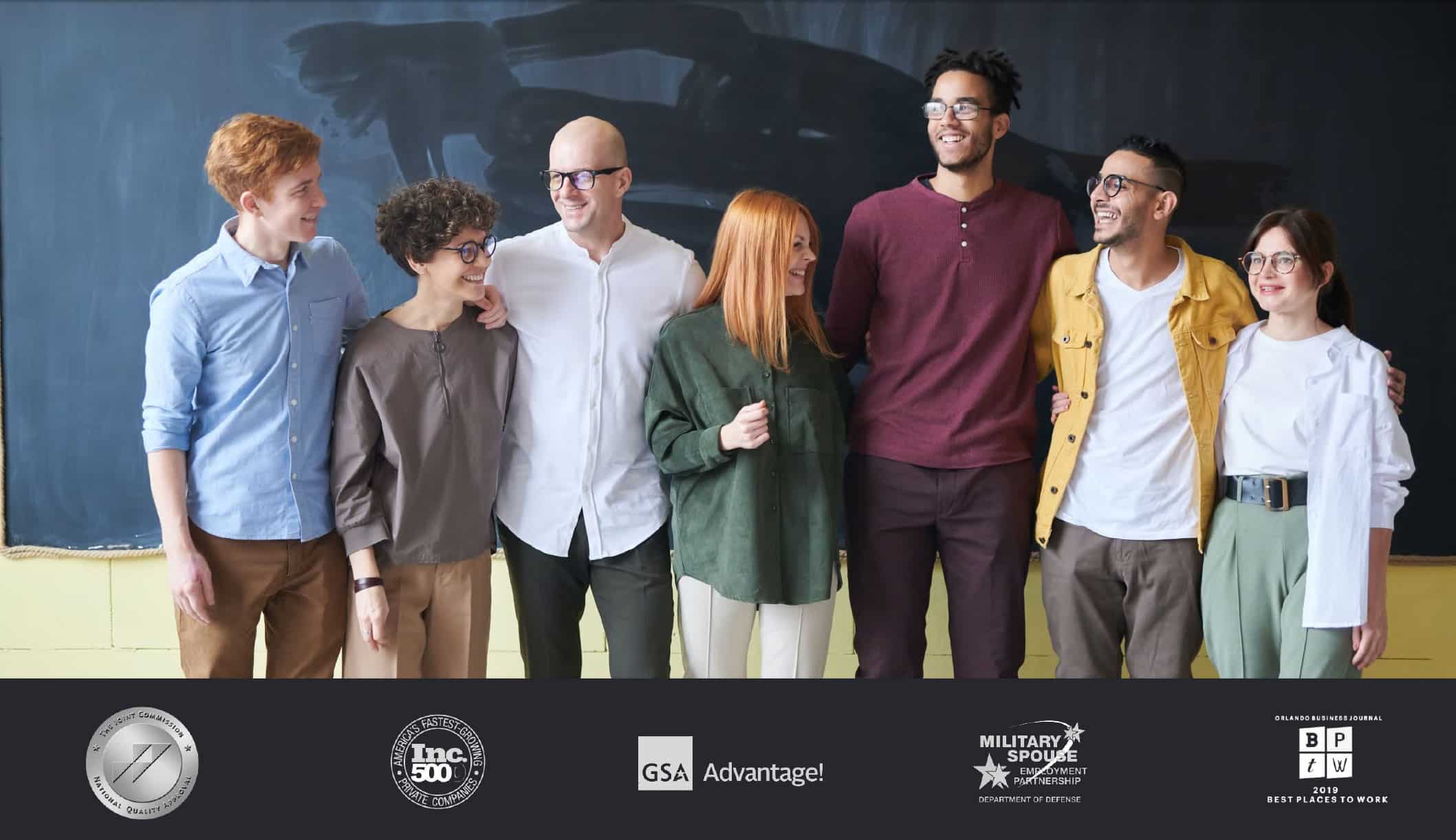 REINVENTING EMPLOYEE CONFIDENCE
There have been few moments in history where employee safety is as critical as it is today. Employees are your most important asset and keeping them safe is paramount—especially during such an unprecedented time as today.
As more and more businesses struggle to devise a concrete employee transition plan, productive months, days, and hours are lost. Without expert guidance, crafting a safe employee transition plan is a daunting task.
However, it is in these critical situations where Loyal Source thrives. Our company is built to serve, and is supporting our federal, state, and local government partners to continue essential medical and technical opera5ons around the country.
Each day, we engineer new medical personnel solutions to the Department of Homeland Security, provide Covid-19 emergency response to the United States' most troubling pandemic hotspots such as New Orleans and New York, and consistently provide high quality staff to hospitals in all 50 states. We pride ourselves on helping organizations maintain employee health and safety. You're in great hands.
Supports Government and commercial entities at the federal, state, and local level to enhance entry screening capabilities

Loyal Source is a prime contractor on several federal programs including GSA Schedules 00CORP, 70, and 738X, VA Federal Supply Schedule 621I, SeaPort NextGen, as well as numerous stand-alone contracts

10,000 contracted healthcare professionals across 50 states and 20 countries within the last 5 years


Employees perform at their best when they feel valued, appreciated, and safe. Yet the notion of psychological safety isn't a one-size fits all. For instance, in a recent psychological study of healthcare workers, researchers found that non-medical staff were most at risk for PTSD during the Covid-19 pandemic, not the medical staff in direct contact with patients.
Paradoxically, doctors and nurses on the front-lines maintained a greater sense of safety than those lacking direct contact with patients. The study cited a lack of knowledge, understanding, and preparatory awareness as a primary cause for insecurity.
Employees will value their health above all. They need to feel safe before they walk through your doors. And more than safety, employees demand assurance that your return-to-work policies provide adequate protection for the foreseeable future. Empowering employees with this knowledge and support is key.
LOYAL SOURCE CAN YOU HELP YOUR ORGANIZATION THRIVE IN THE FOLLOWING WAYS:
Devise a clear communication plan to encourage maximum confidence in your employees' return to work

Supply essential screening staff to manage employees from entrance to exit

Continuously monitor environmental risks

to maintain a safe and healthy work

environment
Develop a concrete plan to mitigate workplace illness

Provide a team of experienced medical experts to help secure the health of your employees

Inspire assurance to maintain maximum

employee reten7on

DEVISING A MAXIMALLY EFFECTIVE RESPONSE PLAN
As we enter a new age of pandemic uncertainty, acting swiftly and intelligently has never been more important. Health challenges are arising at unprecedented levels, constraining business decisions and minimizing workforce production. From stay-at-home orders to state-wide quarantines, employers are asking themselves a most perplexing question: How can we safely return our workforce?
It's important to understand that these moments are highly variable from one community to the next; no two organizations are experiencing the same challenges. Employees and decision-making staff are interpreting events differently and will respond distinctively. Flexibility and resilience will be key in maintaining operational success, morale, and safety.
You can successfully manage a workforce transition plan with the right team in place.
The following questions are a few considerations when creating a maximally effective response plan:
How can you ensure the safety of your employees during their initial and subsequent returns to work?
What protective equipment will be required as you welcome staff back into work-site environments?
How will you ensure that your new safety guidelines will comply with local and federal regulations for re-entry?
Will you require management training to maintain optimal employee safety, well-being, and implementation consistency?
How will you maintain employee distancing to achieve maximal production?
Will you require revisions to your existing health policies (e.g., building cleaning, sanitizer access, workplace redesign, wellness program)?
What systems do you have in place to handle incoming employee concerns?
As a mission-focused and employee-centered partner, Loyal Source offers a diverse portfolio of capabilities and solutions to work with our government and industry partners.

Implementing a robust entrance screening program is an ideal first step in transitioning employees from home and back to their normal work site. Entrance screening helps to provide peace of mind as employees begin to rebuild their confidence in returning to work. A proper entrance screening program will require an experienced staff that can adapt quickly.
As the Nation's leading provider in medical workforce solutions, Loyal Source is committed to excellence in the delivery of medical, consultative, and training services. Our expertise can help you get back to work safely and with confidence.
Entrance and exit thermal temperature screening

PPE sourcing and acquisition

Employee spacing and distancing procedures

Covid-19 testing protocol

Antibody testing guidance (location dependent)